Workforce Solutions of Central Texas Launches Groundbreaking Program Enabling Students to Build Their Own Bikes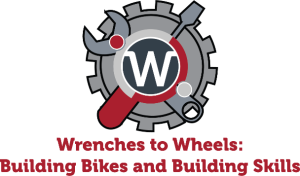 CENTRAL TEXAS, Texas – Workforce Solutions of Central Texas is excited to announce a new program in partnership with local school districts and industry leaders, "Wrenches to Wheels: Building Bikes and Building Skills." This unique initiative aims to empower students from sixth and seventh grades by providing them with the opportunity to build their own bikes under the guidance of industry professionals. The event, designed to take place in June and July, promises to be a fun-filled educational experience. Evant ISD, Copperas Cove ISD, Killeen ISD and Temple ISD will all be participating.
Building a bike not only offers a rewarding experience but also imparts valuable lessons and skills that can benefit students in various aspects of their lives. Throughout the process, students will develop problem-solving abilities as they overcome challenges such as attaching pedals and adjusting brakes. They will cultivate patience, perseverance, and attention to detail, understanding the importance of meticulousness in all endeavors. Additionally, students will gain mechanical skills, learn to use tools effectively, and develop a sense of independence and self-reliance through the completion of their own bicycle.
Charley Ayres, Director of Industry and Education Partnerships at Workforce Solutions of Central Texas, expressed enthusiasm for the program, emphasizing its relevance to workforce preparedness.
"In today's educational landscape, it is crucial for students to develop critical thinking, problem-solving skills, and a strong work ethic. The 'Wrenches to Wheels' program not only provides hands-on experience but also fosters partnerships with industry professionals, giving students valuable insights into potential career paths," said Ayres.
The involvement of industry leaders is a key aspect of the program's success. Collaborating with professionals in the field allows students to benefit from their expertise, gain networking opportunities, and make connections within the community. By working alongside industry leaders, participants will be inspired, learn essential teamwork skills, and be better equipped to pursue their career goals.
To qualify for the "Wrenches to Wheels: Building Bikes and Building Skills" program, students must be enrolled in sixth or seventh grade, have no more than three discipline referrals, and maintain good attendance. In addition, students participating in Federal Assistance Programs or identified as homeless, migrant, runaway, or foster children are encouraged to apply.
Schedule of participating school districts:
Tuesday, June 20 – Evant ISD, 8:30 a.m. – 12 p.m.
Thursday, June 22 – Copperas Cove ISD 8:30 a.m. – 12 p.m.
Thursday, July 20 – Killeen ISD at Central Texas College, 1 p.m. – 4 p.m.
Friday, July 28 – Temple ISD, 8:30 a.m. to 12 p.m.